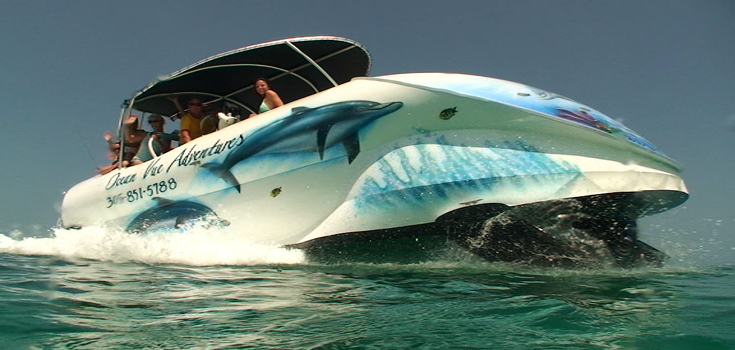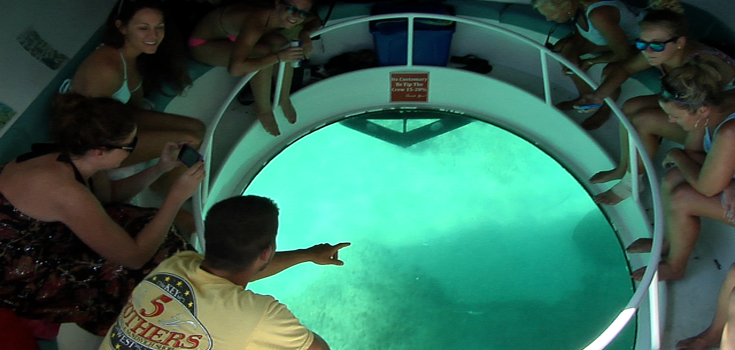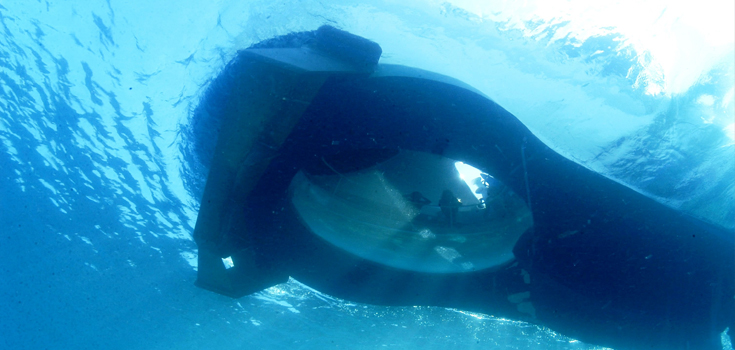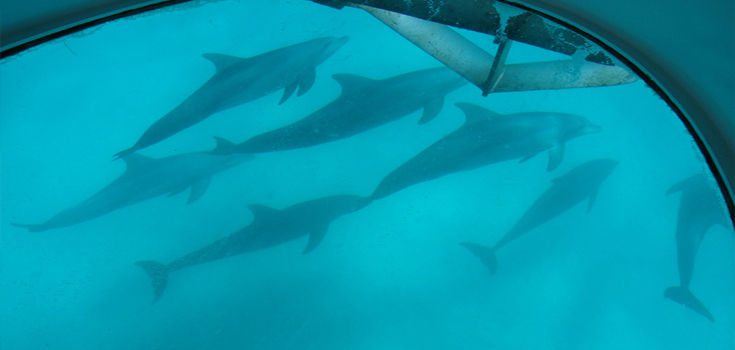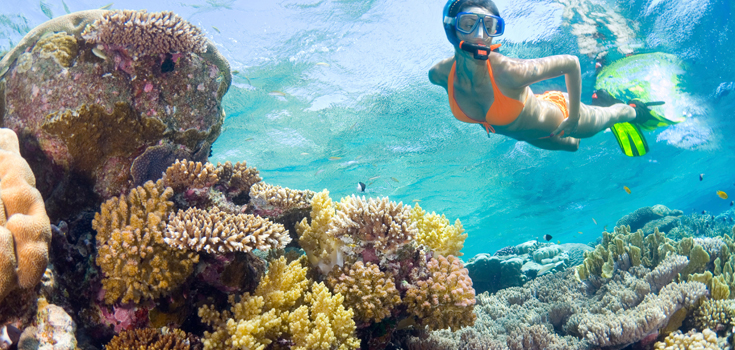 Guaranteed Low Price
No Booking Fees
Hassle Free Reservations
Limited Spaces Available! For reservations call (877) 243-2378. Spaces are extremely limited this time of year so book early to ensure the date you want.
Key West Glass Bottom Boat Tour - The Ocean Vue Adventure
TOUR SUMMARY
For guests wanting to experience the beautiful natural wonders that surround the southernmost island of Key West Florida, the Ocean Vue Glassbottom, Snorkel & Dolphin Encounter is the ideal trip for you. This one-of-a-kind activity combines the glassbottom boat experience with snorkeling in the coral reef and an unforgettable Key West dolphin encounter in the famous Dolphin Playground area.
Information on the Key West Glassbottom Boat Tour
Guests get the chance to view the beautiful coral reef system that is found just a couple miles off the coast of Key West through the expansive glassbottom viewing area as well by jumping in the water and snorkeling above the reef formations. The Ocean Vue is the Key West glass bottom boat tour is not your run of the mill glassbottom boat. This is one of, if not the most, unique glassbottom vessel in the Florida Keys. The Ocean Vue is a small high-speed hydrofoil vessel that, thanks to its high-tech and sleek design, can go up to 50 miles per hour. The tour starts off with a heart-pounding speed ride through the blue waters of the Gulf of Mexico. Once you reach the coral reef gardens, guests can jump off the boat with their snorkel gear and swim on the surface of the water, gawking at the beautiful colors and formations of the corals. Guests can also see the alluring coral reef gardens through the large 6'x9' glassbottom window.
Then the tour heads to the area known as the Dolphin Playground. Here is where hundreds of the famous Key West dolphins make their home. This is where they do their hunting, mating, and frolicking. Dolphins are often seen as the symbol of the Florida Keys since there are so many of them. This tour takes you right to the heart of the Florida Keys' dolphin population. These creatures are extremely friendly to humans and it is a truly unforgettable experience to see them play and interact in their natural environment.
Key West Glass Bottom Boat Tour - The Ocean Vue Adventure Highlights
Top of the Line Snorkel Gear
Ultra-durable glass bottom window
Largest glass bottom in the world
Special water drop curved glass magnifies view by 2x
Most comfortable ride in the industry, with semi- enclosed lower viewing area and upper deck
Wave-piercing hydrofoil design prevents sea-sickness for an incredibly smooth and stable ride
What is the weather cancellation policy?
If the activity must is cancelled due to bad weather, and you cannot reschedule, you will be issued a full refund.
Where is the departure point for this tour?
This trip departs from William street.
When do I need to arrive for check-in?
Please arrive 30 minutes prior to your actvity taking place. Your departure time will be listed on your confirmation email.
Are you allowed to swim with the dolphins?
Unfortunately it is illegal to swim with wild dolphins in Key West, however our boat will get you to a close proximity of the dolphins.
Is snorkel gear provided?
Snorkel gear is provided on this activity.
Is there an age restriction?
Unfortunately no children under the age of 5 are allowed on this activity.
Are expecting mothers allowed on this activity?
We can and have taken pregnant women on this trip before. However, this is completely at your own discretion. We highly suggest checking with your doctor to get clearance before making a reservation. Due to wind and seas, we do sometimes have light bouncing on the boat.
You are responsible of making sure you are aware of and understand all restrictions pertaining to this tour before booking online or over the phone. It is your responsibility to ensure that you are medically qualified and within any limits listed below in order to participate in this activity. No refunds will be given to those who reserve a spot and can not participate due to the restrictions listed below. For full details on our cancellation policy click here or with any questions regarding your ability to participate call our staff at (877) 243-2378 with any questions.
Tour Restrictions
Children Must be at least 5 years old to partcipate
| | | | | | | |
| --- | --- | --- | --- | --- | --- | --- |
| Mon | Tue | Wed | Thur | Fri | Sat | Sun |